5 Times A Lady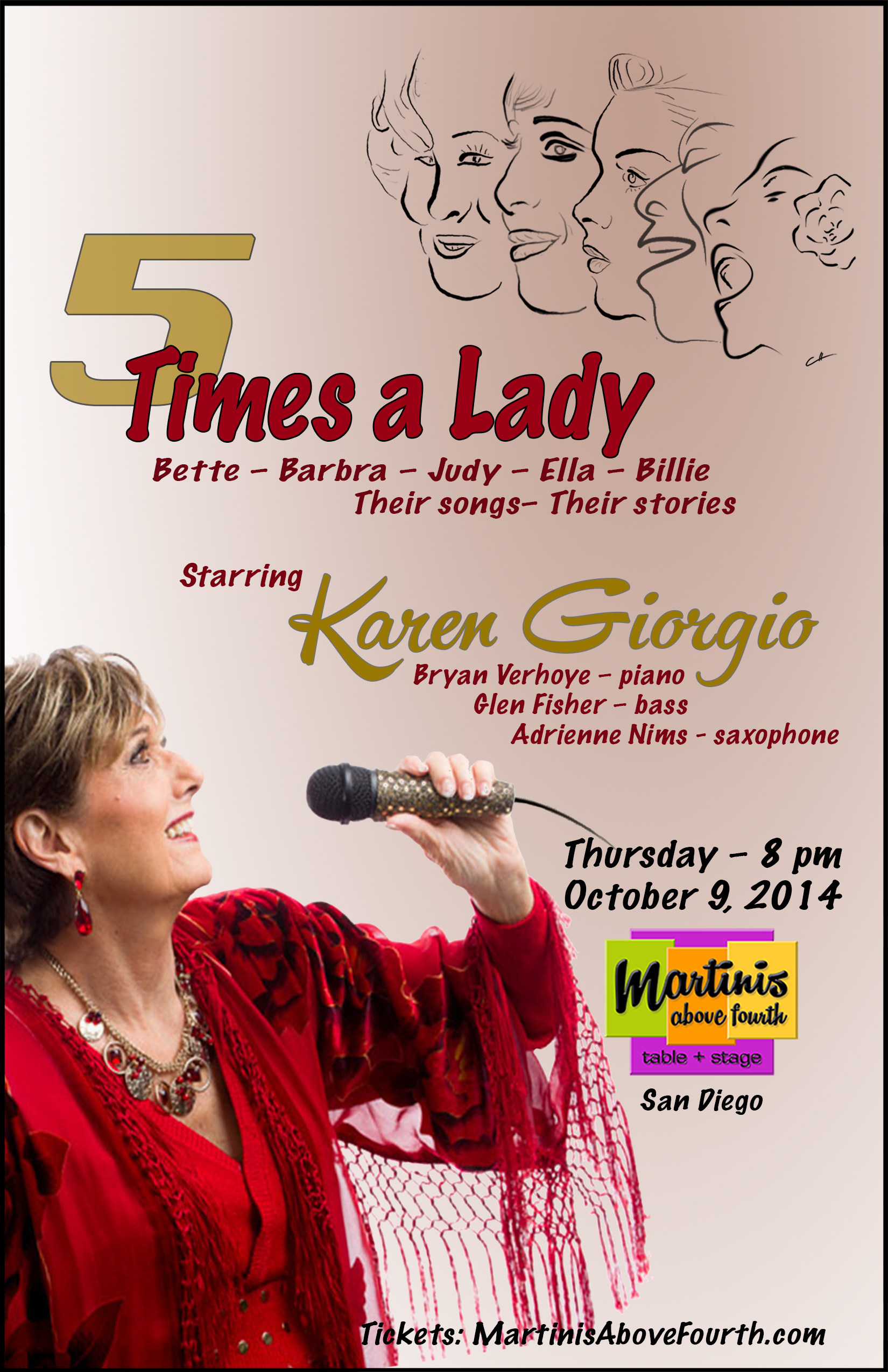 I made this poster for my wife's 2014 Cabaret Show, "Five Times A Lady".  Here is the PR piece:
"San Diego favorite Karen Giorgio takes the stage again at MA4 with her all new show, "5 Times a Lady," bringing you her own vocal stylings of Barbra Streisand, Ella Fitzgerald, Bette Midler, Billie Holiday and Judy Garland songs. Karen, with her wit, charm and immediate audience rapport, will delight you with the stories behind these songs and the lives of these Lady Legends. The fabulous trio accompanying Karen includes the talented Bryan Verhoye on piano, well-known bassist Glen Fisher, and the unique flair of Adrienne Nims on saxophone and flute. Directed by Ric Henry, this is certain to be Karen's best show yet!!!!"
As always, it was a fun show. But also a fun-filled, streesful preparation. Of course, we had great help from our friends – Ric Henry and the Band.

by David Crellen — 2014
Medium: Other