Honfleur Neon High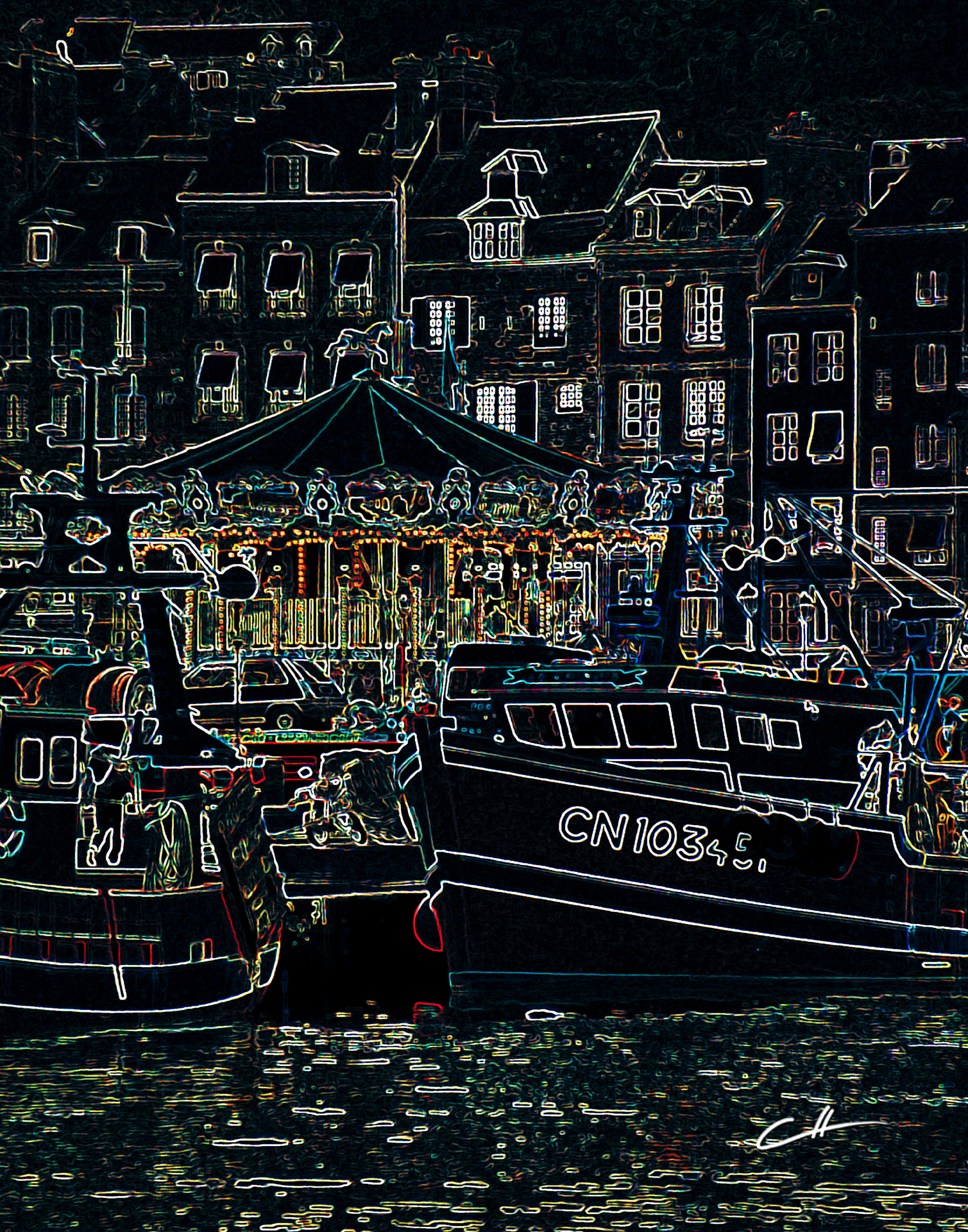 Honfleur, France – It took the Gendarmes to take Karen and I back to our cruise ship. No we weren't high on anythng but the Bastille Day's excitement and the pouring rain that evening. All the taxis were through for the night so we hitch-hiked! Honfleur is a wonderful town across La Seine river from Le Havre. It was one of the few towns not destroyed during World War II.
by David Crellen — 1998
Medium: 35mm Digital
Width: 11 in. Height: 17 in.