San Diego Seal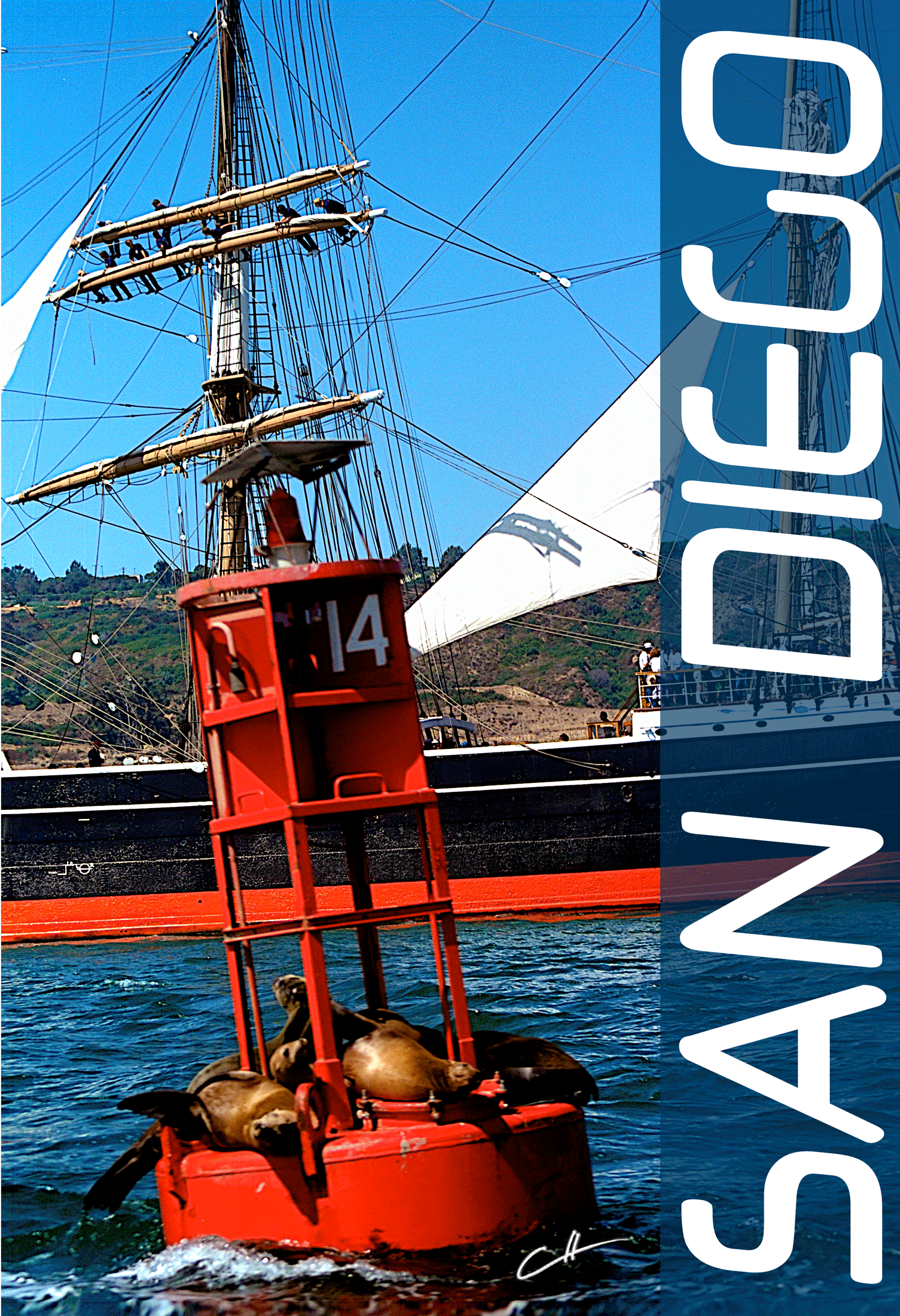 This is of a series of posters I made for San Diego.
I took the photo as Charlton Heston was skippering the Star of India departing San Diego Harbor. under full sail. 
The Star of India, based at the San Diego Maritime Museum, is the world's oldest active sailing ship. She began her life on the stocks at Ramsey Shipyard in the Isle of Man in 1863.
by David Crellen — 2010
Medium: