A Sweet Grand and Canny Bass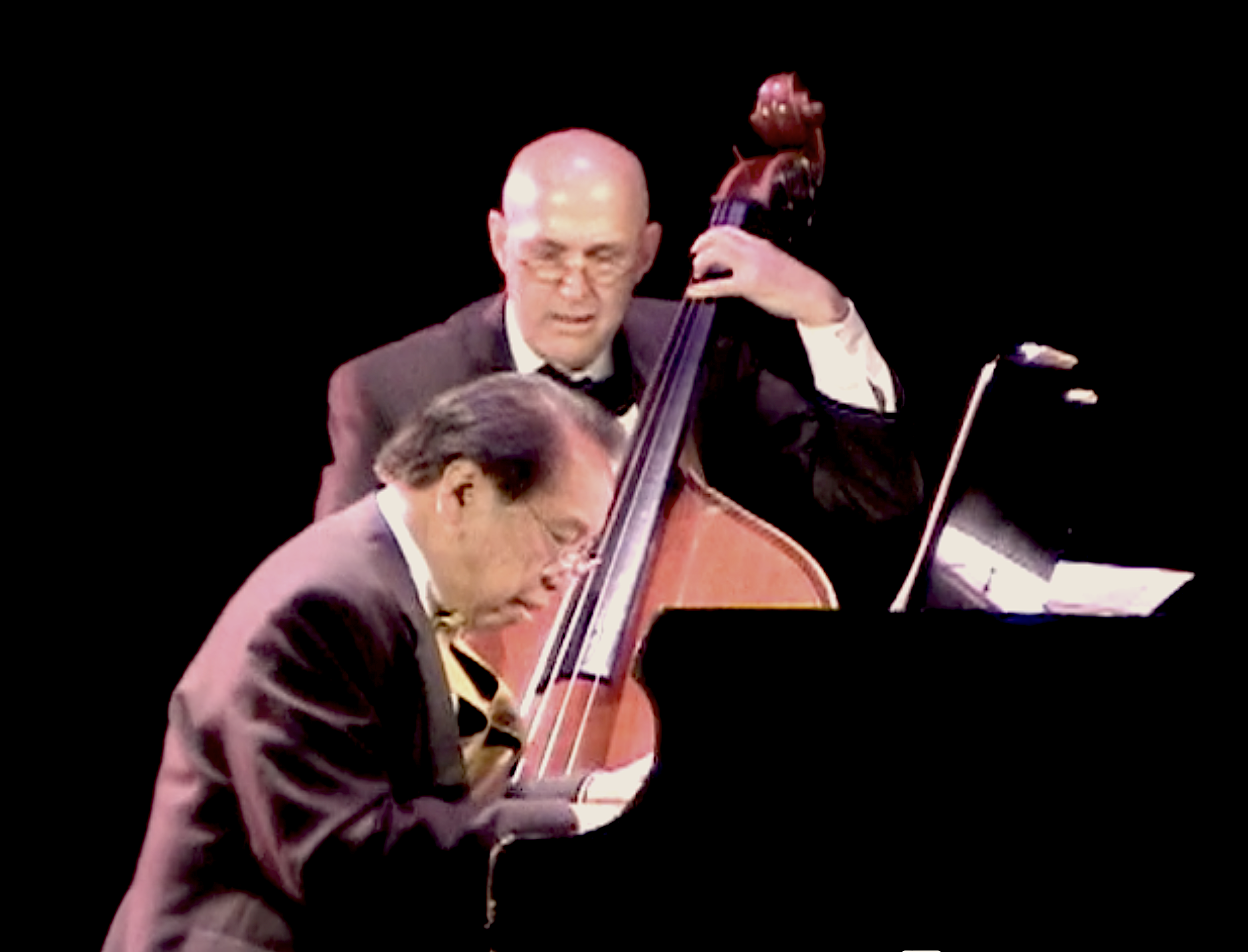 It took Ferde Grofe two years to write The Grand Canyon Suite a hundred years ago. He did it in between his job of orchestrating George Gershwin's dance band "Rhapsody In Blue" to full symphony orchestra size for Paul Whitmans's orchestra.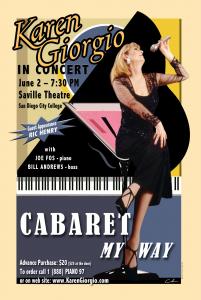 In 2002, jazz pianist Joe Foss and upright bassist Bill Andrews assembled a unique jazz interpretation of Grove's suite. They performed it to a packed audience in between acts of Karen Giorgio's first cabaret show, "Cabaret My Way," in San Diego's Saville Theatre.
Sadly, both musicians have crossed that canyon into the rainbow on the other side. But during his life here on earth, Joe Foss' claim to fame included being the house pianist at San Francisco's famous Hungry I (pronounced 'hungry eye') during its hay day.
The Hungry I was the spawning ground for famous musicians such as The Kingston Trio, The Limeliters, Glenn Yarborough, and stand-up comedians Joan Rivers, Mort Sahl, and Lenny Bruce, to name but a few.
As Karen's musical director, along with Bill Andrews, they added dimension to many of Karen's cabaret shows.
Please enjoy this 11-minute musical video filmed live at Cabaret My Way in the Saville Theatre.
by David Crellen — 2023
Medium: Video