Touché Keeping Cool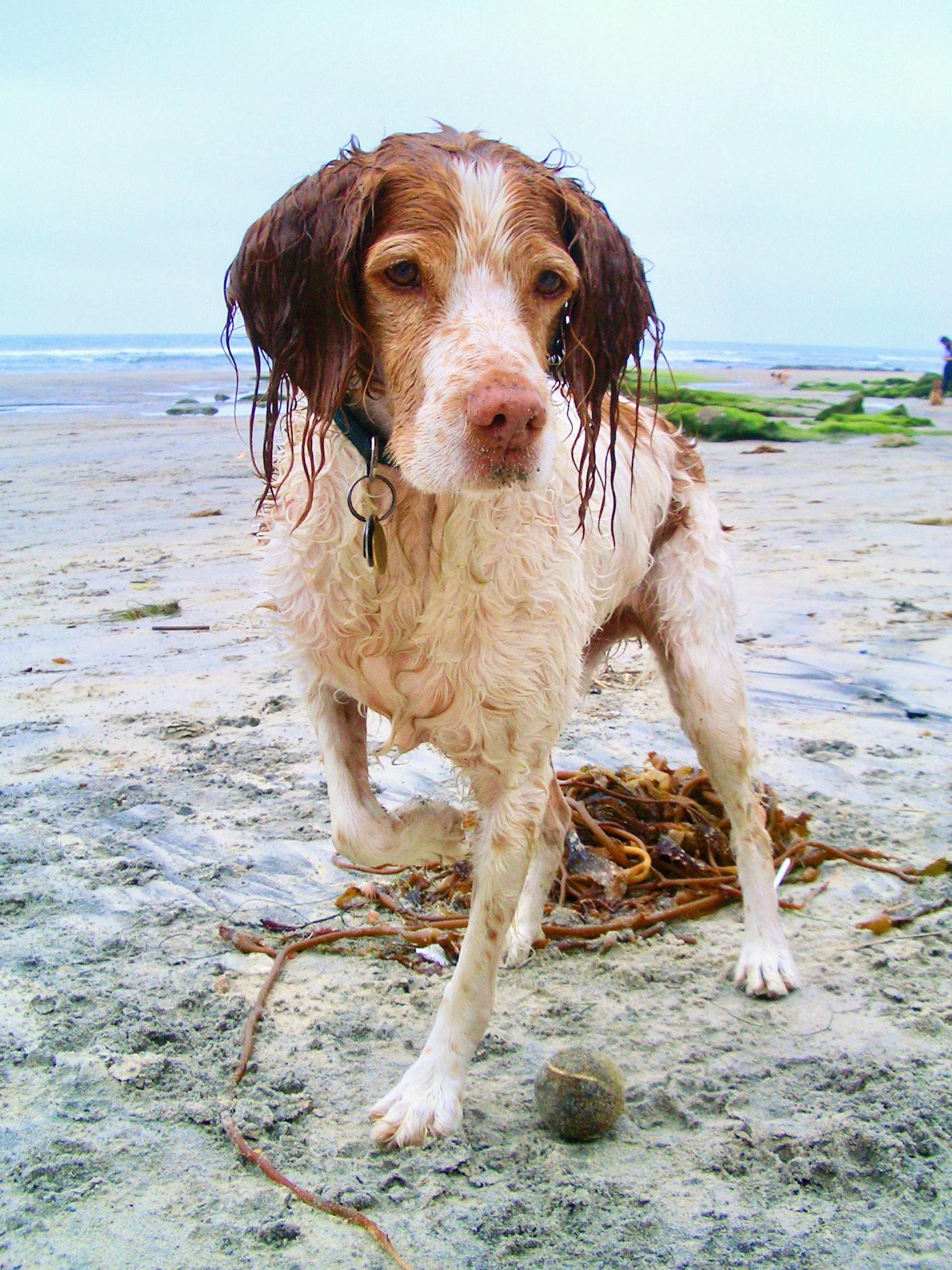 Touché: "Come on, Dad. Throw it again!"
Touché and his sister, Mona, love diving into the Pacific surf. Especially to fetch their precious balls. The tennis ball are their 'invisible leashes'. Except one day it didn't work – Mona strayed across the "Dog Beach Ends Here" sign. That cost us a $75 municipal fine.
My wife and I always enjoy knowing our dogs are happy. So the ticket was worth it.
San Diego County has the best dog beaches!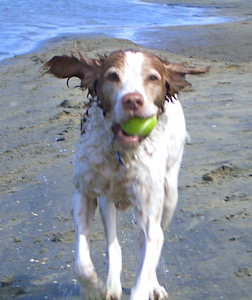 by David Crellen — 2004
Medium: 35mm Digital