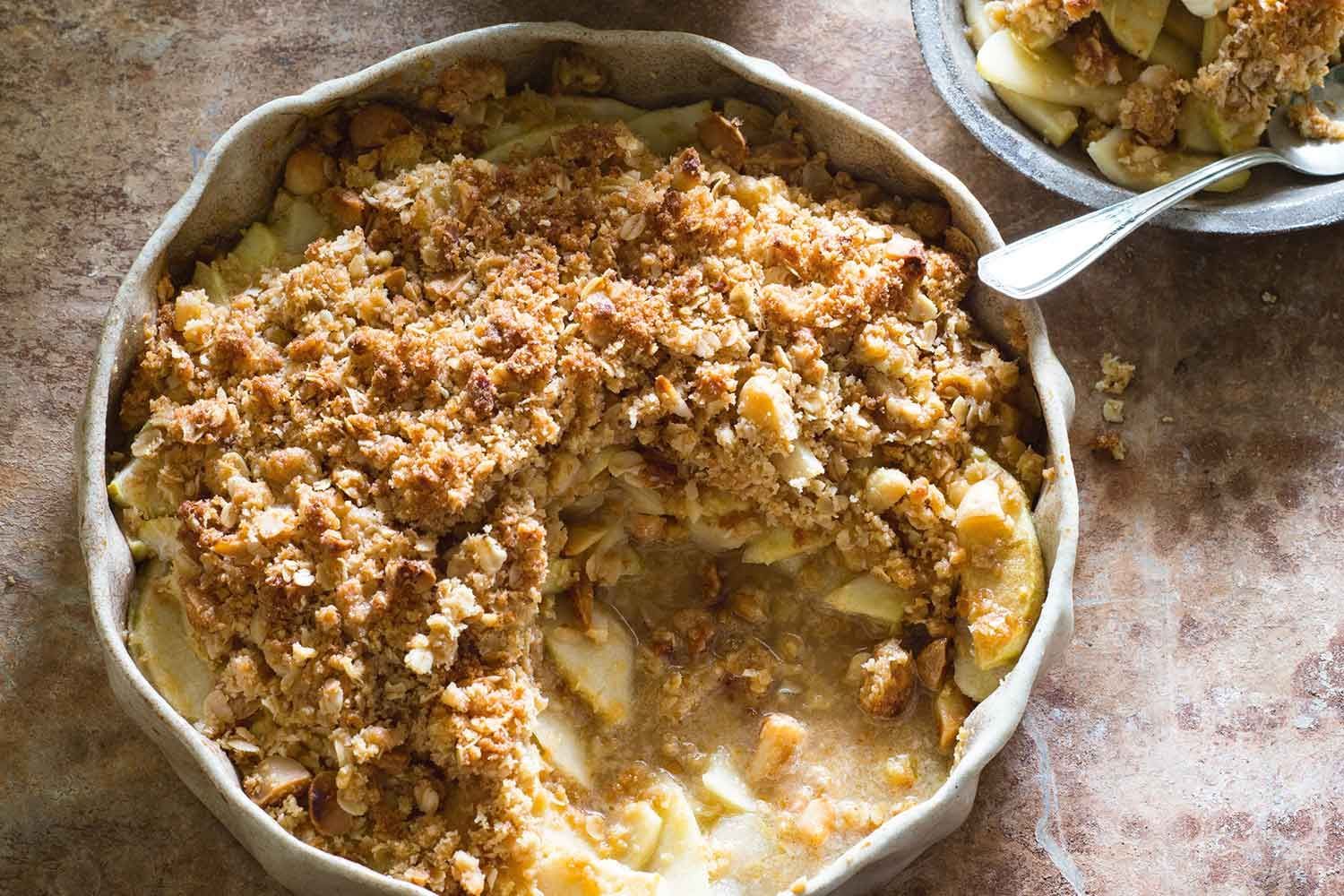 Granny's Famous Apple Crumble
Make a delicious, crumbly Apple Pie. This recipe goes way back many generations. It even = can be made on ancient stoves using ingredients that was available over centuries ago.
Ingredients
130 g
unsalted butter (chopped, softened, plus extra to grease)
6
Granny Smith apples (peeled, cores removed, thinly sliced)
95 g
brown sugar (plus extra to sprinkle)
45 g
self-raising flour ((1/2 cup))
45 g
rolled oats ((1/2 cup))
45 g
dessicated coconut ((1/2 cup))
Ice Cream (Vanilla ice cream or cream, to serve)
Method
1. Preheat oven to 180°C.
2. Grease a 23cm pie dish and layer the sliced apples to fill the dish.
3. Cover apples with 1 tbs sugar and scatter across 30g butter pieces.
4. Place flour and remaining 100g butter in a bowl and, using your fingertips, combine until mixture resembles coarse breadcrumbs. Stir through the oats, coconut, macadamia nuts and remaining 75g sugar.
5. Sprinkle crumble mixture over apples and gently pat down. Bake for 40-45 minutes or until brown and apples are tender (cover with aluminium foil if browning too quickly)
6. Serve crumble with vanilla ice cream or cream
    Enjoy